Sampai di tema terakhir Book Kaleidoscope 2014! Top 5 Most Favorite Books
.
Check these out: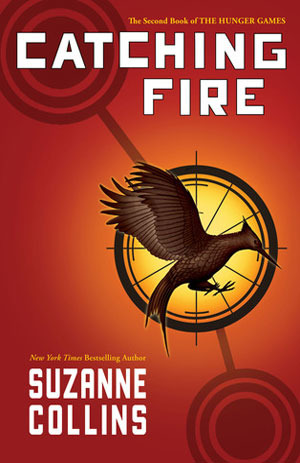 Buku kedua dari trilogi The Hunger Games, buku kedua ini saya favoritkan karena menurut saya lebih seru dari yang buku pertama dan ketiga, terutama dengan munculnya banyak karakter-karakter baru yang makin membuat Trilogi The Hunger Games ini semakin seru.

Karya Mitch Albom yang pertama kali saya cicipi, saya masih ingat ketika membaca buku ini saya lahap in one-sitting saking serunya sambil berlinang air mata pula :p. Buku ini pula lah yang membuat saya mengikuti karya-karya Mitch Albom yang lain, seperti The Time Keeper & Tuesday with Morrie, dsb.
Salah satu buku non-fiksi kategori self-help kesukaan
❤
Isi serta semua-semuanya tidak membosankan dan semuanya menarik begitu juga kutipan-kutipan keren dan gambar-gambarnya sangat menarik.
Novel dengan genre historical-fiction ini membuat saya jatuh hati dengan plot cerita dan karakter-karakter di buku ini. Super seru, menegangkan dan menyenangkan!
Finally, sampai di rank yang pertama~ Buku ini awalnya saya rental di rental buku, sekarang masuk di wishlist karena pengen baca ulang sekaligus pengin dijadikan koleksi :) Thumbs up untuk
penggambaran karakter khas Khalid Hosseini yang mengagumkan, terlebih untuk plot-plot cerita yang menggoyak perasaan yang membuat saya seolah bisa turut merasakan perjuangan Laila & Mariam di buku ini.
--------------------------------------------------